Wedding Celebration with Elizabeth
Weddings are such a joy and everyone is personal and all hold a special memory for me. Over the past 35 years I have been organizing weddings with great success. My aim is to give a full service, to eliminate all the general worries and last minute important details.
First Initial meeting, planning the whole day and giving ideas and prices

It does not have to be a traditional wedding, I can organize any theme you may like to have.

It is a good idea to have a site visit, so we can plan the best way for everything to work smoothly.

The menus on my website are only an idea and price guide. I am also happy to do any of our other menus, that are on the webiste.  "The W word" so many Bridal Couples come to me and say the Moment Wedding is mentioned, prices seem to increase.  This has never happened and never will with us. The only cost that is more for a Wedding in some intances is that more staff are often needed and for a longer period.  These charges are shown clearly once we have planned the whole event.

We are Licensed to sell and serve Alcohol and can organize a pay if required, we have wine waiters and bar staff. However, I appreciate you may wish to buy this yourself. I do not charge corkage; our staff will look after all this for you.

I can arrange Linen, Table & Chairs, Marquees, Informal Shelters, Live Musicans, Discos and an Excellent Wedding Cake Service.
Example of a Wedding Cold Buffet Package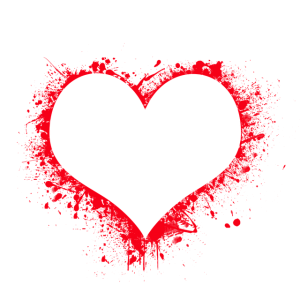 Canapés on arrival (As an additional option from £5.95 per head)
Or
Appetiser of your own choice
Very Popular are Sharing Platters for each table
Served Buffet
Coronation Chicken
Platter of Prawn Avocado Lorac or Dressed Poached Salmon
Whole Ham on the Bone
Spinach & Cream Cheese Roulade
Cheese Tomato & Basil Quiche
Hot Baby New Potatoes
Selection of 4 Salads
Dessert Table Selection (4 Options)
Coffee or Tea
For the evening:-
Finger Buffet A or a Rustic Cheese & Pate Selection
Up to 50 Guests £60.00 per head
Over 50 Guests £57.50 per head
Over 75 Guests £55.00
The above costs also include China, Cutlery, Table Glassware & Linen
Service Staff are charged separately
Hot Served Wedding Buffet Also Available – Surchage depends on any cooking equipment that is needed to be hired
Sit Down Wedding Menu 
The Price of the Main Course includes Starter Dessert – Tea & Coffee – Prices are Based on up to 100 guests – Over 100 full paying guests' prices are slightly discounted. Children under 3 are free and over 3 to 5 a minimum charge is made. Half price or a Childs menu from £20 per head is offered from 5 to 10, Over 10 this would be discussed as some children have limited diets and we would charge accordingly. China, Cutlery, Linen & Glassware are extra.
Additional Charges are for a Mobile Kitchen if not provided or is adequate at the Venue from £450.00/£550
Staff costs for the wedding from £500/1500 – this depends on the Size and the services requires
We are fully Licensed so we can provide a Pay Bar – more details on application
Alcohol doesn't need to be bought from us; however, we are happy to serve it for you and there is no corkage charge- you can have a split arrangement you provide some drinks and so do we.
The cost per head includes planning and event management throughout from the initial contact to the last guest leaving.
There are many other services we can assist you with a we have many tried, tested & trusted suppliers, to make your day special.
Starters
Fanned Melon with Mango & Serrano Ham
A choice from our Home-made Duck Pate served with Dressed Leaves and Chutney
Smoked Salmon Parcel with Dressed Leaves & Asparagus
Homemade Soup (of your own choice) (House favourites – Red Pepper & Tomato Soup & Leek & Potato)
Melon Palma Ham & Mango with Balsamic Glaze
Anti-Pasta Platter – Choice of Meat or Fish or Vegetarian
(These are presented on the table for all to share with Rustic Breads)
Goats Cheese or Brie Tart with Mixed Leaves
Main Courses
Traditional Roast Turkey with all the Trimmings £55
Lamb Shawarma served with authentic side dishes £55 (This is a great Sharing Option on the Table)
Stuffed Chicken Breast with Spinach served with a Red Wine jus or Creamy Herb Sauce £50
Coq au Vin £50 (This is great in Bowls a sharing option)
Slowly Cooked Duck Leg with Red Wine & Morello Cherry Sauce £55
Extra Mature Fillet of Beef with Peppercorn Sauce £60
Salmon & Spinach en Croute or Fillet of Salmon with a White Wine & Lemon Sauce £55
Beef Bourguignonne £50 (Amazing Sharing Option)
Lamb Shank with a Red Wine & Raspberry Jus £60
Vegetarian/Vegan Options – Wellington – Tagine – Mushroom & Spinach Stroganoff, Roasted Vegetable & Bean Au Vin. £45
Own Choice of Potato (Dauphinoise is a speciality)
Own Choice of Roasted Vegetables or Chef's special Cascade of Vegetables
 Desserts Selection
Sherry Trifle – Chocolate Trifle – Chocolate Profiteroles – Lemon Tart (GF) – Lemon Meringue Cheesecake – White Chocolate & Raspberry Meringue Roulade (GF) – Tiramisu – Various Fruit Crumbles -Sharing Platter of Cheesecake – Meringue – Wicked Chocolate Dessert – Raspberry Frangipane (GF) Mango & Passion Fruit Gluten Free Cheesecake
Mixed Dessert Platters to each Table £2.00 per head Surcharge
Where applicable all menus include Rustic Bread, Dressings, Sauces, Cream Custard.
All Special Diets can be catered for
 Optional Extras – Canapes from £5.95 and Cheese Board from £7.95 (Both these options are often booked as the evening food – we do offer 25% discount off our finger buffet or Bowl Food options for the evening food)
The Elegant Vintage Wedding Tea Party
Excellently Followed in the Evening By Our Hot Bowl Food Party or Spit Roast (From £15 per person this is discounted to form part of your Wedding Package)
, 
On Arrival we would serve to you guests a selection of French Style Canapes
(4 per person)
                           

 The Tea, which could be served buffet style of to individual tables
Finger Sandwich Selection (or you could Choose your own)
Egg & Watercress – Chicken & Avocado Mayonise – Poached Salmon & Cucumber – Brie & Grapes
Skewers
Melon & Palma Ham
Chicken with our Mango Marinade
Cheese & Fruit
Mozzarella Pearls with Baby Plum Tomato and Basil
Mini Tartlets
Baby Scones Jam Selection & Cornish Clotted Cream
Mini Patisseries
Seasonal Berries & Cream or Eton Mess
Jugs of Homemade Lemonade
Your own Choice of Blend of Teas
Up to 30 Guests £27.50
Up to 75 Guests £26.50
Over 75 Guests £25.50
OTHER SERVICES AVAILABLE
We can provide other services
China & Cutlery Hire
Linen Hire
Staff Services
We can also arrange special menus for special events
Menu for over 150 can be quoted for separately
See Our Terms & Conditions  Section