Delivering all our menus including wine to your homes for all different reasons.
Put your feet up and let us do the Cooking!
Here are a few ideas, we have lots of lovely reviews and some very happy clients.
These ideas can be delivered as a gift. We cater for you 7 days a week and always work strictly within the Covid19 safe Government Guide Lines
Home Cooking By Elizabeth Gift Vouchers can be purchased from £20 – please call for further details, the perfect present for a Relative, Friend or Neighbour. 
 £20
Delivered to your Door great gift
Two Scones, Clotted Cream & Jam
Home Made Cake and a Sweet Treat
Cocktail Sandwiches made with your own choice of fillings
Sachet of Yorkshire Tea
(We can deliver this locally with Vintage China at no extra charge)
If you would like to add Blinis – Baby Tarts & Our
Home Made Sausage rolls it is an additional £5 per Tea
A 200ml Bottle of Prosecco £5 or a 750ml Bottle of House Champagne £25.00 
We are fully Licensed to Deliver and Sell Alcohol 
Contact us to order
Celebration Menu
We deliver the menu with each course presented & dressed (Main Course just needs to be finished off with minimum to do)
Three-Course Meal Prices are shown on the Main Course
which also includes Starter & Dessert
We include Bread Basket, Sauces, Dressings, Vegetable Selection & Cream
Starters
Sharing Platter Large Prawns, Smoked Salmon & Rillette of Poached Salmon with leaves &Crusty Bread
Sharing Antipasti – Cured Meats, Duck or Smoked Salmon Pate, Marinated Olives, Tomato Salad & Crusty Bread
Plum Tomato & Pepper Heart Shaped Croutons & Crusty Bread
Main Course
Beef Wellington £65 Vegetarian Wellington £45
Duck Leg Confit £55
Mediterranean Roasted Lamb £55
Salmon & Spinach En Croute £55
Shank of Lamb with Raspberry & Red Wine Jus £60
Desserts
Sharing Dessert Chocolate Mousse – Mango & Passion Fruit Cheese Cake & Baby Raspberry Meringue
Apple & Cherry Crumble or Passion Fruit & Mango Meringue Roulade
Contact us to order
Party for Two
Delivered Dinner for two with a bottle of our house champagne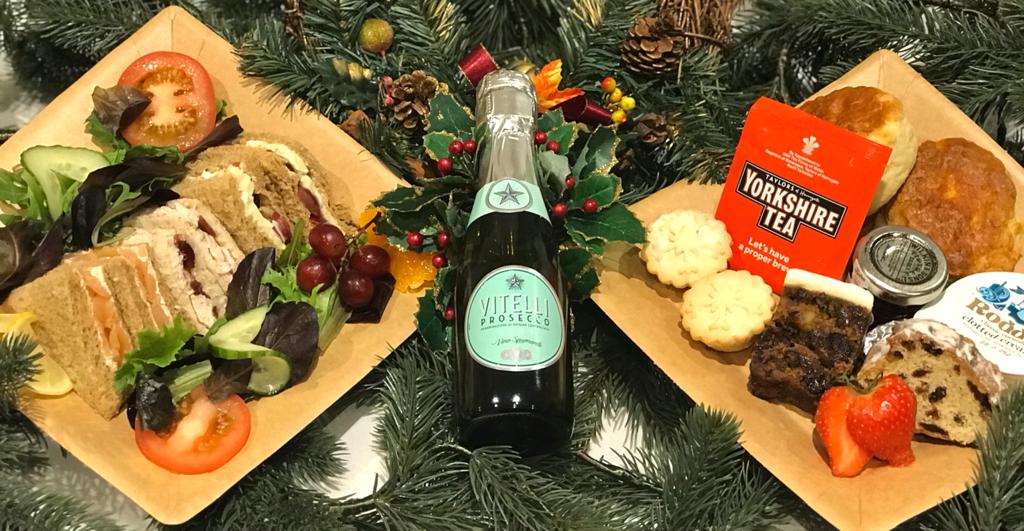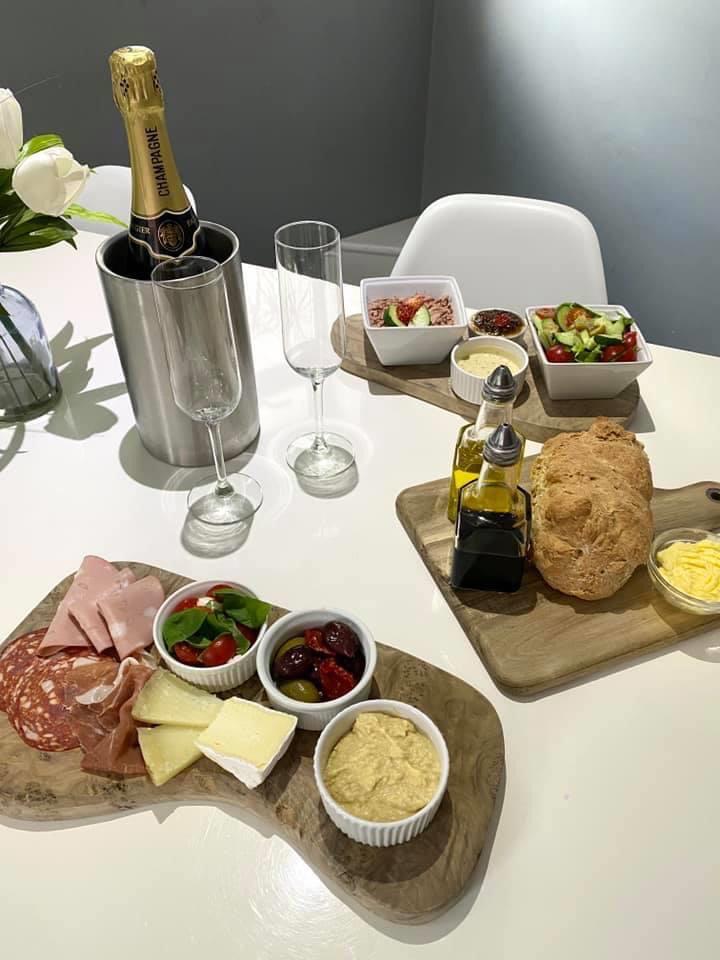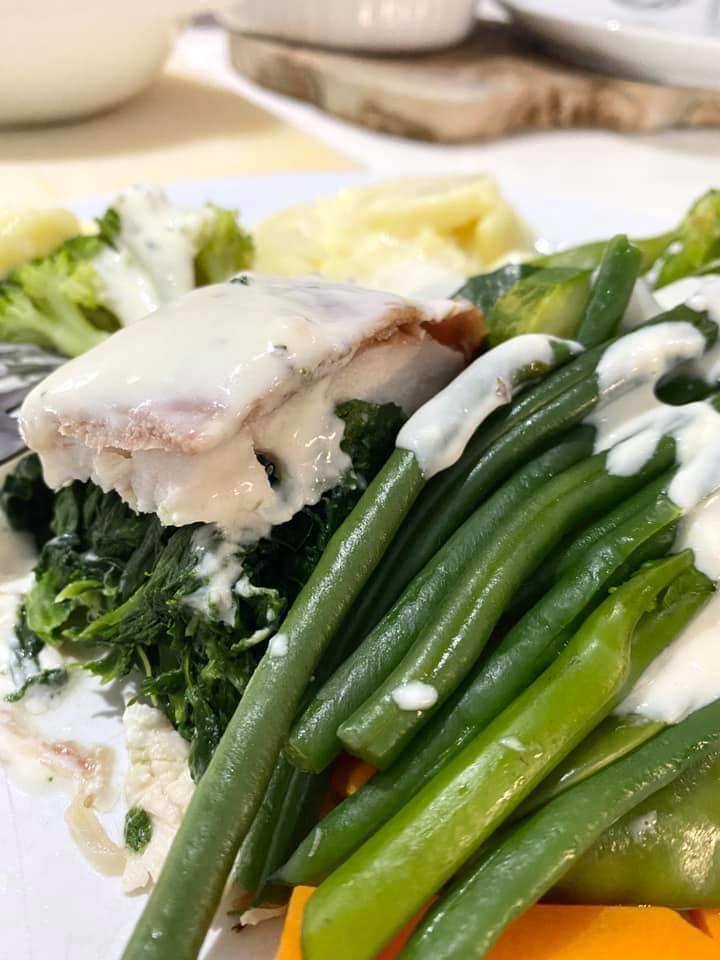 Contact us to order