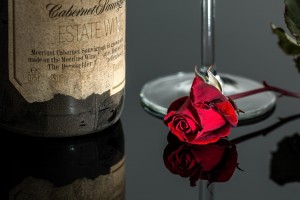 Ingredients
2 skinless and boneless chicken breasts
50g (2 oz) Bread Crumbs
10ml (2 tsp) olive oil
2 – 3 shallots – finely diced
15g (1/2 oz) pine kernels
25g (1 oz) chestnut mushrooms – chopped
1 stalk of Rosemary – leaves removed and chopped
15mlsp (1 tbsp) fresh flat leaf parsley
¼ tsp  Vegetable Bouillon made up with 50ml (2fl oz) boiling water
Sea Salt and cracked black pepper
Method
1. Preheat the oven 190˚C/375˚F/ Gas Mark 5
2. Make Stuffing take bread crumbs and place in bowl
3. Heat the oil in a small frying pan and fry the shallot, pine kernels
and mushrooms until soft and very lightly browned. Add to the
breadcrumbs.
4. Mix the herbs into the breadcrumb mixture and bind together with
the stock, season.
5. Lay out the chicken breast on a chopping board and carefully cut
into the breast along one side as though filleting (DO NOT CUT
RIGHT THROUGH), fold the top side back to open it up, so you
have a butterfly affect.
6. Place the two cut chicken breasts on a greased baking sheet, top
with the stuffing mix down the centre and place in the preheated
oven.
7. Cook uncovere d for 20 – 25 minutes until cooked, serve with
garlic and rosemary roasted potato cubes and fresh green
vegetables.