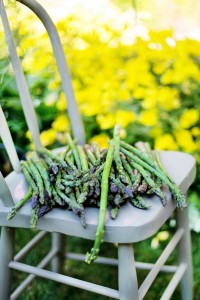 This is a great recipe to freeze also, if you want to use the tips and then use the stalks for the sauce, it is a great way to save on any wastage
Ingredients
3OOg of cooked asparagus pieces
2 Rashers of chopped bacon unsmoked
1 medium sized onion chopped
6 medium sized eggs
2 tablespoon of grated parmesan cheese
1 teaspoon of curry powder
Cook bacon and onion in the pan until the onion is soft.
In a bowl beat together eggs, cheese, bacon mixture and curry powder
pour into a greased flan dish top with the asparagus pieces and bake in a moderate pre heated oven for approx. 15 minutes or until it has set, serve hot or cold.