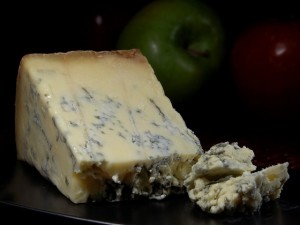 225g of shortcuts pastry
150g of stilton with apricots crumbed (if you cannot get this cheese you could mix in half a small tin with some crumbed stilton)
100g of wild mushrooms
3 Eggs
225ml of single cream
black pepper
Line a 22.5 quiche dish with pastry and scatter a mixture of the cheese and sliced mushrooms together, into the flan dish. Beat the eggs and cream together with a little black pepper into the flan dish. Cook in a medium oven until set, this can be served hot or cold.
I would serve these three dishes with some hot baby potatoes in butter& herbs.
Baby Spinach leaves with some warm good quality french dressing and croutons.
Baby Cherry tomatoes with spring onions and chopped olives with a drizzle of olive oil and some freshly ground blackpepper
Because the meal is rich, I would serve a lovely fresh fruit salad, using a mixture of enough different fruits to fill a large bowl to feed 10/12 people, why not serve it with mascapone cheese. Prepare all the fruit in not too small pieces leaving seedless grapes and strawberries if used fairly whole.