Welcome to a Very Exciting 2018, we have been aware over the last few years that Catering requirements for different diets have increased, part of my menu development has led me to expand our products and ranges of foods to cover these different requirements.  I have sourced a Great Gluten Free & Vegan Range.  I am happy to email or discuss this very wide range of options we can offer.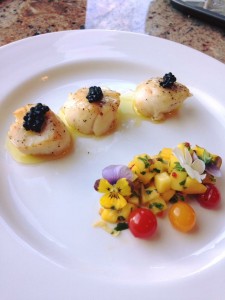 We are now Settled in our Showroom  we will be organising Private Parties here, they are very Specialised and Bespoke ideal for Baby Showers, Ladies or Gentlemen Who like to Lunch, Hen Party we can seat 8 to 14 or Finger/ Canape Style 20 it is a lovely setting in this Listed Building in the Heart of Great Bookham.  We can arrange these parties 7 days a week day or evening. It is also an ideal Venue for Small memorial or after Funeral services.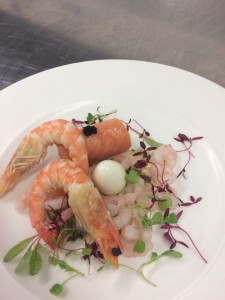 Do look at Our Spring & Easter Menu ideas, which can be fully catered for you or just delivered and can be adapted to any occasion.
http://www.homecookingdirect.co.uk/menus/spring-easter-menu-party-ideas/
http://www.homecookingdirect.co.uk/menus/spring-easter-menu-party-ideas-two-course-fork-buffet/
 http://www.homecookingdirect.co.uk/menus/spring-easter-menu-party-ideas-hot-two-course-fork-buffet/
We can always do as Much or as Little towards any Event you are planning, one of the many lovely comments I received this Christmas period from a Regular Client, "You come You go, Nobody even knew You were there but Everything as Ever was Perfection!"
Show Room Menu
Private Lunch/Supper
The Menu is design for a Two Course Leisurely Gathering
The prices per dish includes a dessert and there is no Service Charge
Roasted Vegetable Bisque served with baby Cottage Loaf
£12.00
Chicken Liver Parfait Rustic Bread Salad & Chutney*
£12.50
Gravlax Salmon with Dill Mustard Served on Rye Bread with Mixed Leaves and Quails Egg
£15.50
Home Cook Ham served with A Baby Spinach & Baby Tomato Salad, Baby Hot Chive Potatoes Rustic Bread
£14.50
Quiche Lorraine Baby Warm Diced Herby Potatoes*
Orange & Beetroot Slaw
£14.50
Roasted Vegetable & Goats Cheese Salad with Parmesan Croutons
£13.50
Placed on a bed os Mixed Leaves Mango & Melon topped*
with
Mature Parma Ham £14.50
Or
King Marinated Prawns & Smoked Salmon £17.50
Open Sandwich served with dressed mixed leaves olives and quails egg
Coronation Chicken £14.50
King Prawns & Avocado £17.50
Poach Salmon & Asparagus Mayonnaise £20.50
House Speciality Cold Buffet £25.00
(Choice of Three Dishes)
Poached Dressed Salmon    Smoked Salmon & Prawn Quiche Lorraine   Wild Mushroom & Brie Quiche
Coronation Chicken   Home Cooked Ham
Marinated Chicken Skewers
Roast Topside of Beef   Cold Breast of Turkey
Served with Hot Baby New Potatoes & A Selection of Salads Sauces and Rustic Bread
Desserts
Chocolate Profiteroles
Tropical Fruit Mousse
Caramel Fudge Cake
Chocolate Fudge Cake
Fruits of the Forest Jelly served with Berries & Ice Cream
Sticky Toffee Pudding
Drinks  From £2.25
Elderflower Champagne
Ginger Beer
Still Water
Sparkling Water
Fentimans Lemonade
Appletizzer
Diet Coke
Coke Cola
Elizabeth's Vintage Tea De- Luxe
Offering a Selection of Teas including her Own Blend
Freshly Ground Coffee is also available
Smoked Salmon with a Lemon Butter & Watercress
Free Range Egg Mayonaise
Home Cooked Ham & Dijon Mustard
Cucumber with a hint of Mint & Cream Cheese
Coronation Chicken
Baby Goats Cheese & Fig Tarts
Chocolate Mouuse Shot made with Lint Chocolate#
Macaroons
Baby Eclairs
Baby Fruit Tarts
Devon & Dorset Scones
Roddas Clotted Cream Tea
Various Perserves
£19.95
More Menus on request – Bowl Food Parties etc…